Weekend getaways are the best way to rejuvenate if you don't have many vacation days left in a year. Travel to a nearby romantic inn, a full service resort, or plan a long weekend trip to a beach in Florida, Hawaii or the Caribbean. Couples have many romantic options, from quick trips in New England, Florida and Arizona to ultra relaxing spa vacations.
If you live in a major city like New York, look for romantic hotels and inns that are a short drive away, so that you can save time and money getting to your destination. It's always fun to plan your long weekend around a major holiday like Labor Day, Memorial Day or Presidents Day, but be sure to book your activities ahead of time. Every season offers something unique to look forward to: relaxing on the beach in the summer and gourmet dining in the winter.
The best weekend vacation destinations are those that are easy to get to, allowing you to pack a bag and jump in the car or on a short flight that's close to your chosen resort. From East Coast cities, head to Vermont, Maine and Upstate New York where you'll find charming inns, full-service spa resorts and histori attractions. If you want to get to a beach, there are many resorts around Miami, Florida that are easy to get to and offer sandy beaches and relaxing spas.
From West Coast cities, head to Napa and Sonoma for gourment food and wine and Southern California for scenic beach resorts. The Ritz-Carlton Half Moon Bay in Northern California has scenic golf and rooms with a view. Some consider Hawaii just a short hop from San Francisco or LA, but it depends on your perspective. If a 6-hour flight does not seem too long, spend a long weekend exploring the sandy beaches of Oahu, Maui or the Big Islands - non-stop flights are available to all three islands from West Coast cities.
Don't discount cities like Las Vegas and New York when choosing your weekend destination. Cities offer a variety of things to do, unique spas, restaurants, shows and nightlife.
Several Caribbean destinations are easy to get to, such as the Cayman Islands which are just an hour by plane from Miami. The Bahamas islands are also a good choice, with may flights landing in Nassau. Take the whole family to Atlantis which offers everything from waterslides and huge man-made lagoons to a large spa and many restaurants.
Browse the weekend getaways section of our site for the full list of ideas. There are many unique romantic inns to choose from for couples, and full service resorts for families. Windham Hill Inn in Vermont offers outdoor activities year-round. The White Barn Inn in Maine has a delicious gourmet restaurant. Plan a summer weekend at the Equinox where you can learn to fly fish, play golf and take off-road driving classes. The Mountain Top Inn & Resort in Vermont is just three hours from Boston.
On the West Coast, Terranea Resort in California has spectacular ocean views. Tu Tu' Tun Lodge in Oregon is a romantic lodge with river views. Get away to The Inn at Langley from Seattle and enjoy spectacular ocean views. During the summer, explore the beach and wilderness aroud the Wickaninnish Inn.
Weekend getaways offers a great opportunity to look for last minute specials, especially during the non-holiday weekends. Peak season varies depending on the destination, but you should always ask about specials. It's best to stay flexible and shop around to find the best deals. You may find, for example, that a weekend on the beach in Florida, including airfare, will cost you less than a drive to a Vermont inn in late September or early October because of the fall foliage season in Vermont. A great place to look for deals year-round is Scottsdale which offers sunny weather, resorts with outdoor pools, scenic golf courses and spas.
Families tend to like pools, beaches and a choice of activities that allow children to learn something new and parents to relax with a game of golf of a massage. Regardless of where you live, there is probably a full service resort that's an easy drive from your town. From New York, visit The Sagamore Hotel, set on a lake. From Los Angeles, plan a family adventure to El Capitan Canyon.
Kids' programs are often seasonal, available during the summer and major holidays. Some resorts offer activities to children year-round. If you are planning to have your child participate in one of the kids' programs, remember to double check availability and requirements. Younger children usually have to be accompanied by an adult, while older kids can participate in the activities on their own. Find more family weekend getaway ideas.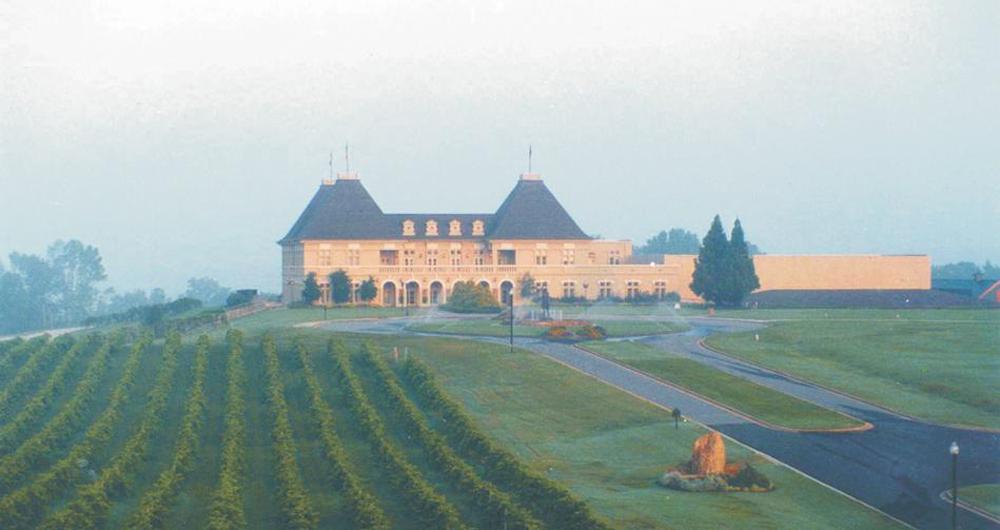 During a spa getaway, you can look forward to massages, body wraps, facials and therapies such as yoga, Tai Chi, meditation and more. Explore the scenic Highway 1 in California and end up at the Dolphin Bay Resort & Spa. The American Club Kohler is a spa destination near Chicago. If you live in San Francisco, head to the Auberge du Soleil. Shutters on the Beach in Santa Monica is another good idea in California. Mirror Lake Inn in the Adirondacks is surrounded by nature and a beautiful lake.
Couples should look for spas that offer couples treatment rooms and services. You can enjoy a side-by-side massage, or book one of the packages that lets one partner play golf while the other visits the spa. If you are planning to reserve a suite, check if the terrace is large enough to accommodate massage tables. That way you can get a massage with a view in your own suite.