11 Best Maui Vacation Packages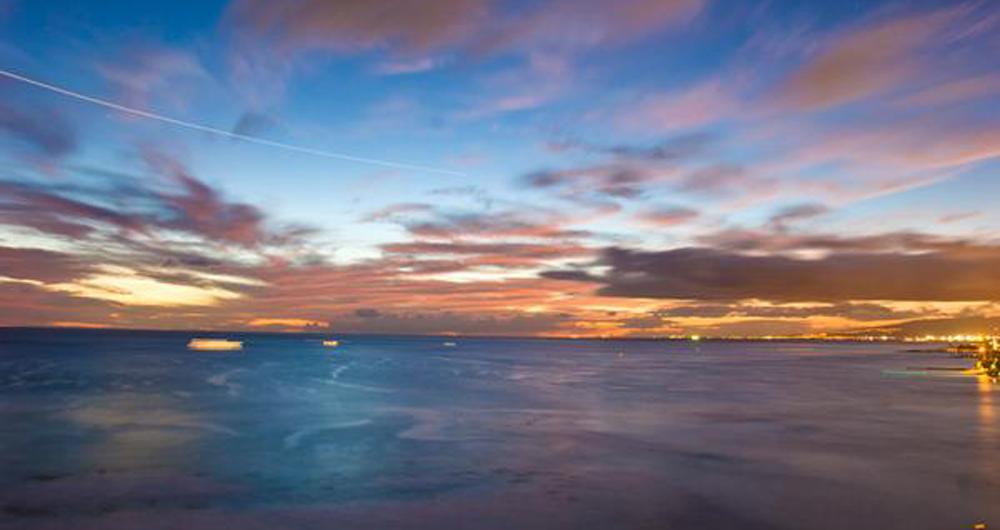 [Photo:Vacation Idea]
Maui has amazing beaches, scenic mountains and stunning sunsets. Since almost all of the resorts on Maui offers a diverse selection of vacation packages you are bound to find a package that meets your needs. Choices range from large full service resorts to secluded hideaways and hidden hotels.
The best way to pick a package that's right for you and your family is to ask everyone what they want to do on vacation. Vacationers are often surprised how expensive breakfast is in Hawaii, ranging from $30 to $50+ per person. If you are a family of four, that can really add up so picking a package in Maui that includes breakfast is a good idea.
Resort fees are another expense that people forget to consider in Maui and Hawaii in general. A hotel package that includes the daily resort fee can save you from unexpected charges when you are paying for your stay. Other great offers to look for are free nights, free car rental with your stay, golf and spa treatments.
1. Attention Breakfast Buffet Lovers
If you like the sound of starting off each of your vacation mornings with a great free breakfast buffet then look no further then the Grand Dining Room at the Grand Wailea on Maui. The Grand Wailea is offering free daily breakfast for two when you book a stay of seven nights or more. You can be sure that on this week long vacation you won't need to worry about what you are going to have for lunch since the breakfast buffet should keep you full for an entire day of lounging in a cabana. The breakfast buffet is for two adults per room but kids under five eat free and children over five receive 50% the regular buffet price. Not a bad choice for families interested in watching whales breach while eating waffles.
2. Two Free Nights on Maui at Napili Kai Resort
The 163 studios and suites at the Napili Kai Beach Resort on Maui are located right on one of Maui's most child friendly beaches. The many of the studios have stunning sunset views right from your own private lanai. Napili Kai is offering every 6th and 7th nights free. Happily, there are no resort fees and, best of all, kids stay play and eat for free. There is a minimum 7 night stay and a maximum of 30 nights. (Yes, there are people that love the Napili Kai Resort so much that they stay for more than 30 nights.)
3. Affordable Rooms at at Makena Beach and Golf Resort
The Makena Beach & Golf Resort is offering a fall special package with room rates that start at just $229 per night. The Full Makena package includes your accommodations, full buffet breakfast for two at Cafe Kiowai, free internet, free daily parking and no resort fees. The free parking doesn't sound like much of a bonus but at some resorts the parking fees can add up. The resort has its own wonderful beach but is also adjacent to Makena beach, one of Maui's best beaches. If you are planing a trip to Maui staying in Makena makes the boat ride for snorkeling & Scuba trips to Molokai much shorter.
4. Immerse Yourself in a Total Relaxation Package
If you are looking for a place to spend your days being pampered at a world-class spa, eating excellent food and relaxing in your private cottage then the Travaasa Resort & Spa is your ideal vacation. The 66 luxury cottages are all located on 30 acres of oceanfront at the end of the Hana Highway on Maui. If you are considering driving the Hana highway then try to book at least one night at the Travaasa Resort & Spa so that you don't have to rush back since the Hana Highway can be a taxing drive in just one day, especially if you get stuck behind a tour group. If you are planning on lingering awhile then the Total Travaasa package includes accommodations, three meals per day, non-alcoholic beverages, and unlimited access to all scheduled programs and activites (yoga, archery, fitness classes and more). Also included in the package is a daily spa/activity credit valued at $125 per night of stay per guest.
5. Free Beach Cabana at the Sheraton Maui
The Sheraton Maui is located right on Maui's famous Kaanapali Beach. There are also excellent shops nearby, world-class golf is all around you and the snorkelling on Black rock is amazing. Beach lovers will want to make use of the Beach Bundle Package which includes a day use Beach Cabana or chair and umbrella setup for two. Also included are water sports equipment rentals including snorkel gear and boogie boards. The day use cabana can be quite a perk. Even while on vacation there is usually a morning rush to grab beach cabanas and pool chairs at resorts all across Hawaii. With your Beach Cabana included in the package, you can relax and stroll down to the beach without having to woory about claiming your chair.
6. Nearly Half Off at the Fairmont Kea Lani Maui
Fall is the traditional slow season for Hawaii vacations so many of the best rates are available from the End of August to the middle of November. The Fairmont Kea Lani Maui is offering rooms starting of $299 per night (40% Off) for stays from August 23 to December 20, 2012. This package is good for accommodations in a one-bedroom suite or 2- or 3-bedroom villa.
7. Affordable Kula Lodge
No trip to Maui would be complete without going to the top of Haleakala and watching the sunrise. Unfortunately, Haleakala is a long drive from most of the resorts and not many people feel like getting up before dawn on their vacation. If you are smart you can book a night at the Kula Lodge which has an excellent restaurant and is just a short drive from the entrance to Haleakala National Park. Kula Lodge has five chalet style rooms that start at $155 per night.
8. Late Checkout Package at the Westin Maui
The Westin Maui Resort and Spa Revive Package includes daily breakfast buffet for two, newspaper delivery each morning and a 4pm late checkout. Rates for this Westin Revive Package start at $325 per night. Late checkout is something that can help you not have to rush on your last day of vacation, especially if you have a nightime departure on your return flight home.
9. Reduced Rates at Wailea Beach Marriott Resort
Terrace View Rooms at the Wailea Beach Marriott Resort and Spa are available for just $289 per night this fall. The rooms have recently been redone and the resort is located in a perfect area to explore the rest of the Kohala coast on the Big Island. The hotel also offers several romance, rejuvenate and car packages but the per night room price jumps significantly.
10. Generous Hotel Credit at the Hyatt Regency Maui
When you can use them resort credits aren't a bad perk. The Hyatt Regency Maui is offering up to $500 in Hotel credit when you book a five-night stay. For a two-night stay you get a $100 hotel credit, $200 for a three-night stay, and $400 for a four-night stay. Rates at the Hyatt Regency Maui start at around $234 per night.
11. Fifth Night Free at the Ritz-Carlton Kapalua
The Ritz Carlton Kapalua is offering a fifth night free package when you book four nights in a Deluxe or Deluxe Ocean View room. Daily breakfast buffet for two at the Terrace Restaurand is also included. Rates start at $519 per night.