Best Green Vacation Ideas for 2013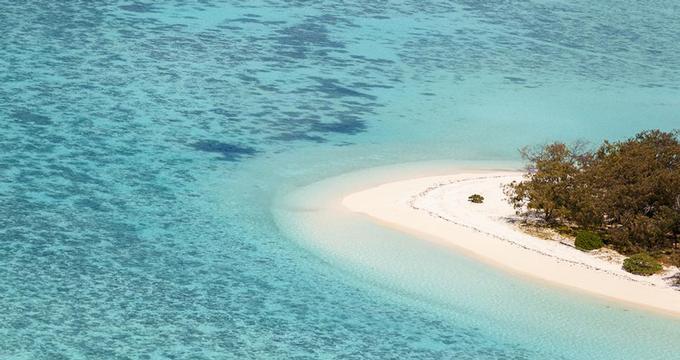 [Photo:Wolwedans]
There is a special feeling that comes over you when you enter that perfect hideaway that vibrates in harmony with nature. Green vacations are not just about water-efficient bathrooms and recycling, but so much more. Our best green vacation ideas list for 2013 includes unique mountain lodges with a view, rainforest retreats and beach hideaways. Explore the pristine wilderness of British Columbia, snorkel on the Great Barrier Reef in Australia or relax on the beach in Fiji. Whether you are planning a honeymoon, family getaway or a special celebration, eco-friendly getaways offer a unique way to get back to nature.
1. Wolwedans
At Wolwedans in NamibRand Nature Reserve, guests get to immerse themselves in pristine nature and experience once in a lifetime wildlife encounters. Sustainable buildings offer large windows and outdoor decks which will make you feel connected to nature day and night. Wolwedans is a kid-friendly destination and a unique opportunity for children to learn about the environment.
2. Milia Mountain Retreat
3. Lapa Rios Rainforest Reserve
Enjoy beautiful ocean views and pristine Costa Rican rainforest at the Lapa Rios Rainforest Reserve which offers bungalows with scenic views.
4. The Colony Hotel Maine
The Colony Hotel in Kennebunkport, Maine has a dedicated team which meets regularly to improve the eco-friendliness of the hotel. The Colony Hotel composts organic waste, uses saltwater in the pool, and serves dishes made from locally farmed ingredients. You won't find any aerosol products or styrofoam food containers at this green hotel.
5. The Kasbah du Toubkal
The Kasbah du Toubkal in Morocco offers scenic views from its restaurant and guest rooms (from 130 Euro per night).
6. King Pacific Lodge
Surrounded by pristine nature in British Columbia, King Pacific Lodge has been in the process of retrofitting its structure which has led to a significant carbon footprint reduction. The lodge offers authentic eco-friendly tours such as whale watching with a team of scientists.
7. Tabacon Grand Spa Thermal Resort
Tabacon Grand Spa Thermal Resort in Costa Rica is doing all that it can to preserve the wildlife and the rainforest that surrounds it. As part of its green practices, the resort incorporates water and sewage treatment, biodegradable materials and recycling (from $175/night).
8. Heron Island resort
When you are a resort on the Great Barrier Reef in Australia, you have to take extra care not to disturb the beautiful coral reef that surrounds you. Heron Island resort generates its own power, produces drinkable water and offers hands-on workshops that let you learn about the environment.
9. Jean-Michel Cousteau Fiji Islands Resort
Jean-Michel Cousteau Fiji Islands Resort is famous for its environmental preservation effors. The resort employs a full-time marine biologist who will help you plan the best way to explore the marine life in Fiji.
10. Fregate Island in the Seychelles
Fregate Island in the Seychelles is a romantic getaway with a beautiful coral reef where you can spend your days snorkeling and scuba diving. Only 40 lucky guests can stay on the island at a time. The two resort restaurants use fruits and vegetables grown by a team of gardeners. Many of the herbs from the private gardens are incorporated in relaxing spa treatments, so book a couples massage on your romantic vacation.
11. Windstar Cruises
12. The Woodstock Inn Vermont
Plan a green getaway at The Woodstock Inn & Resort in Vermont. This 142-room resort offers a choice of outdoor activities, including golf and fly fishing in the summer, and skiing in the winter. The health club has an indoor swimming pool and whirlpool, letting vacationers exercise and relax. Green practices includes recycling of plastics, newspaper, white paper, glass and retired technology parts. Fryer grease from the kitchen is used to make bio-diesel. The resort uses green cleaning products, 80% organic fertilizers on the golf greens, and organic soaps in the guestrooms.